A further selection of bridges and occupation crossings on the Tissington Trail
A photo survey 8 June 2014
The third survey was conducted from the site of the sidings for Alsop Moor Lime Kilns to the over bridge at Biggin.
The first item surveyed as an occupation crossing which approached the railway through its own cutting, separate from the railway cutting which it paralleled. This location can be clearly seen using Google Earth, and appears to connect fields above the railway to the east with fields on the same level as the track bed to the west. The track from the east falls in its own cutting (with a ridge between it and the adjacent railway cutting). The first photo shows the approach track curving away, with dry stones walls marking the track itself, and also along the cutting top.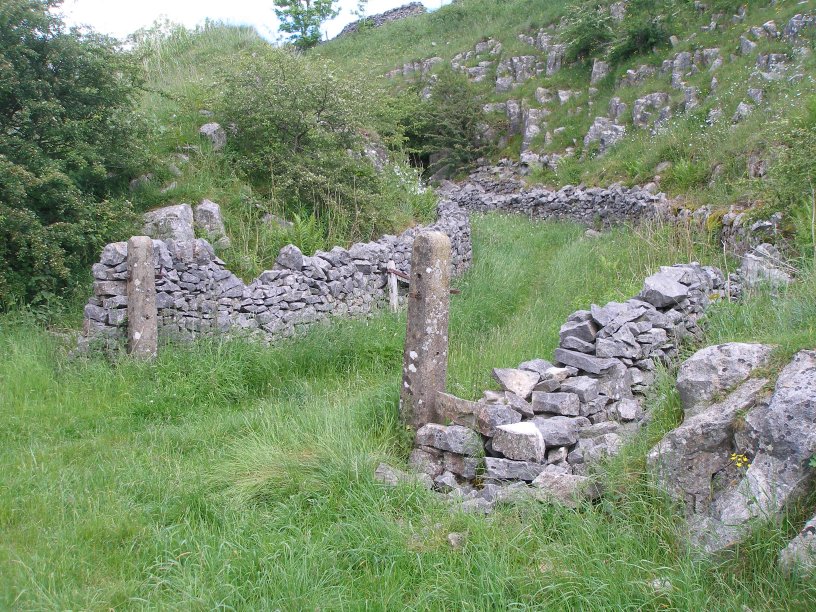 The exit from the crossing to the west is a simple wooden gate with stone posts.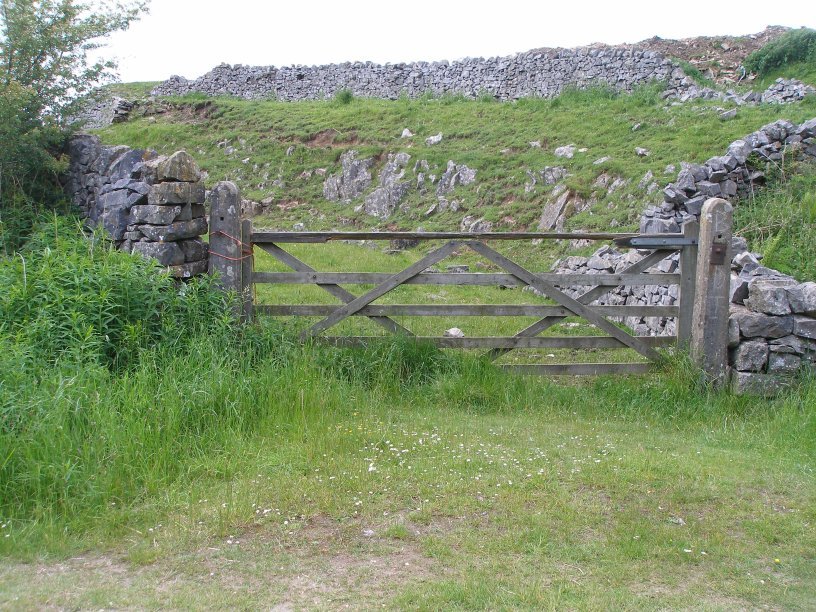 This photo shows the track bed with the posts for both sets of gates at the right and left edges of the photo. It is ironic that there are now more people using the route than ever occurred when it was a railway line.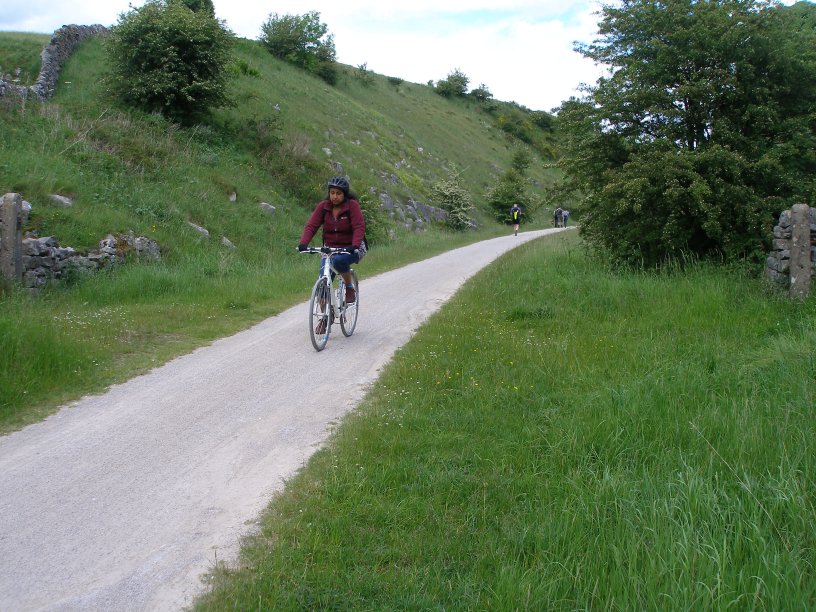 This shows the cutting for the track just round the corner from the first photo, so is east of the track looking north up the track to the fields above. The railway trackbed is on the other side of the ridge to the left.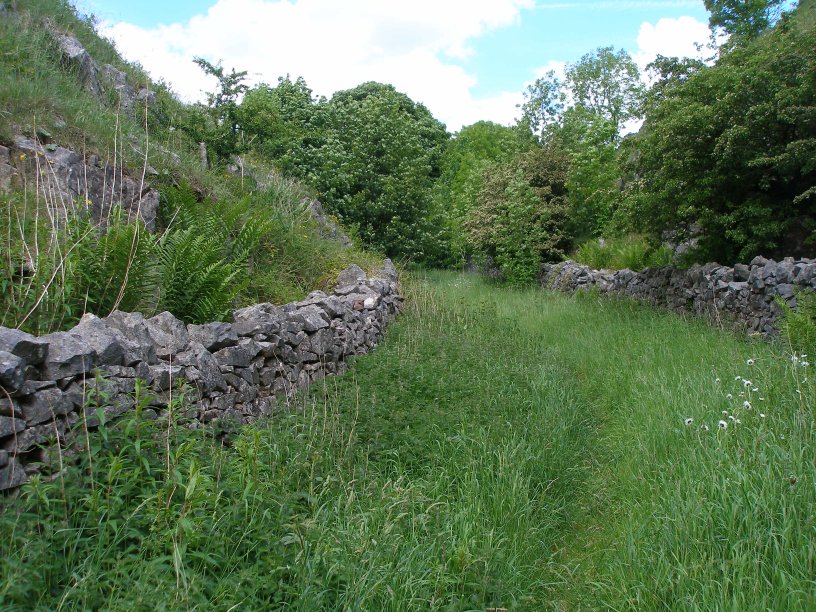 The view from the same location above but facing west towards the trackbed. Trains ran left to right.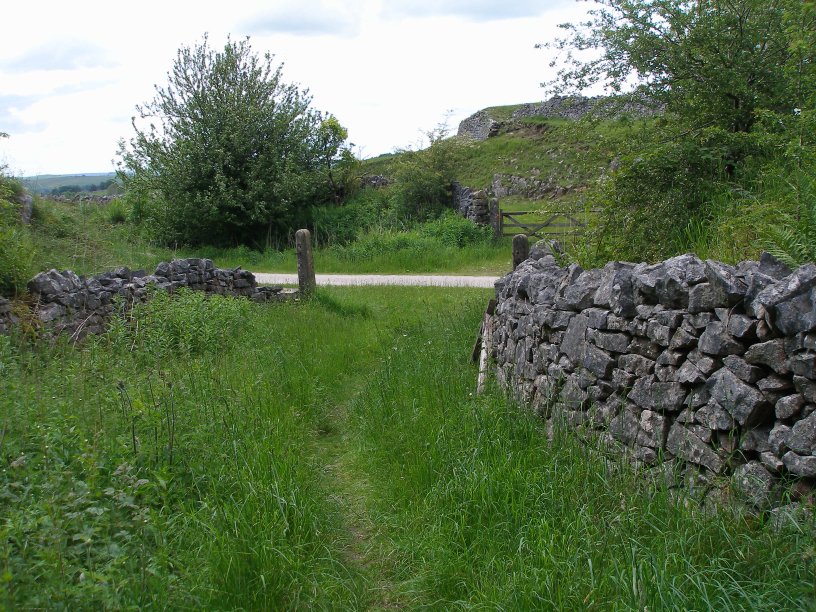 The next item surveyed was a tall occupation bridge. This is in the deep cutting that follows the occupation crossing, and appears to see limited use - if any - currently. It again connects farm fields east and west of the railway. The first view is looking north.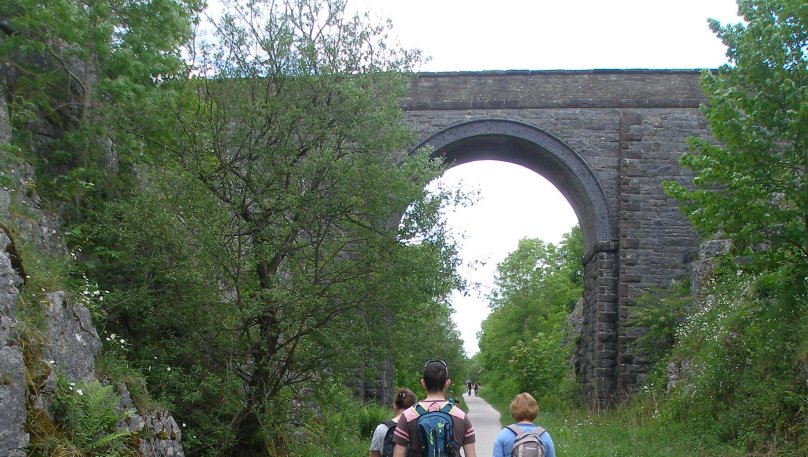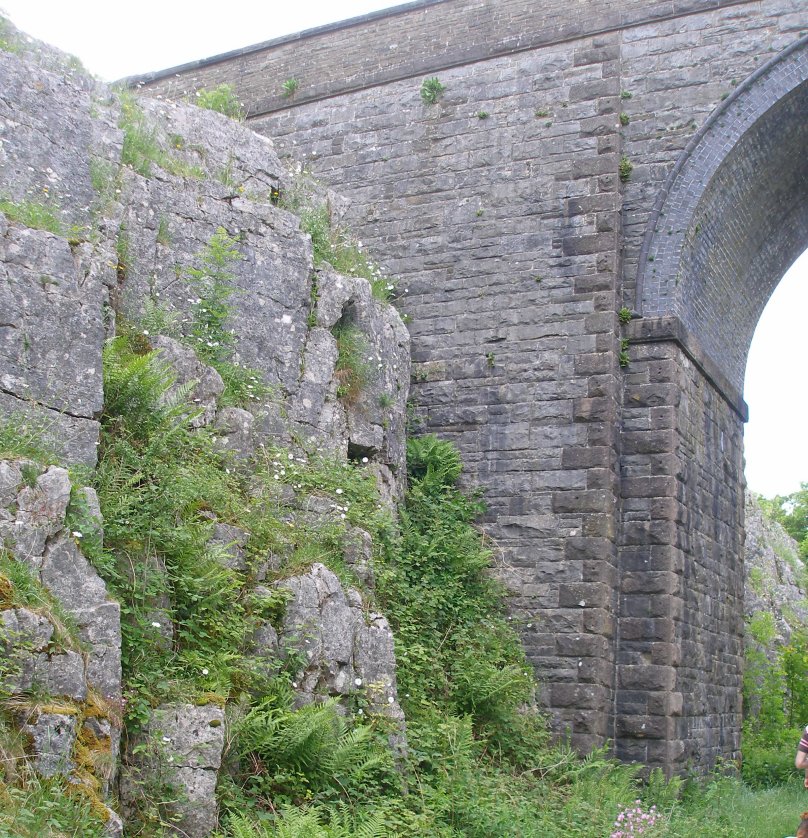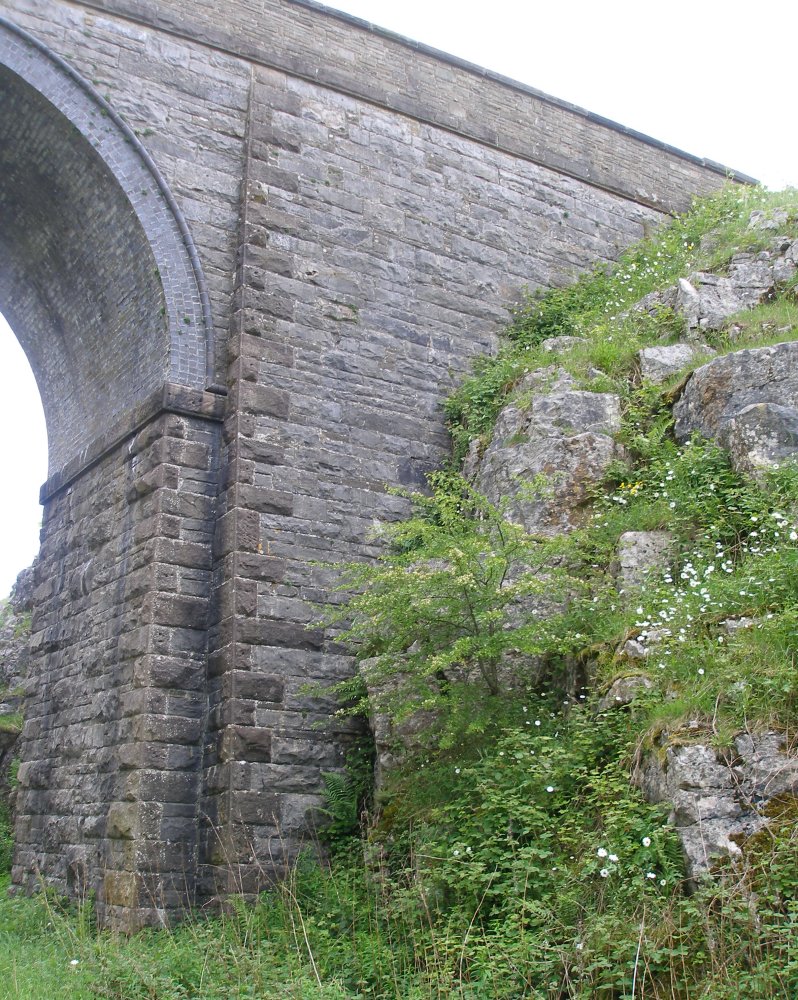 (Below) Detail of the northwest abutment showing variations in rock colour.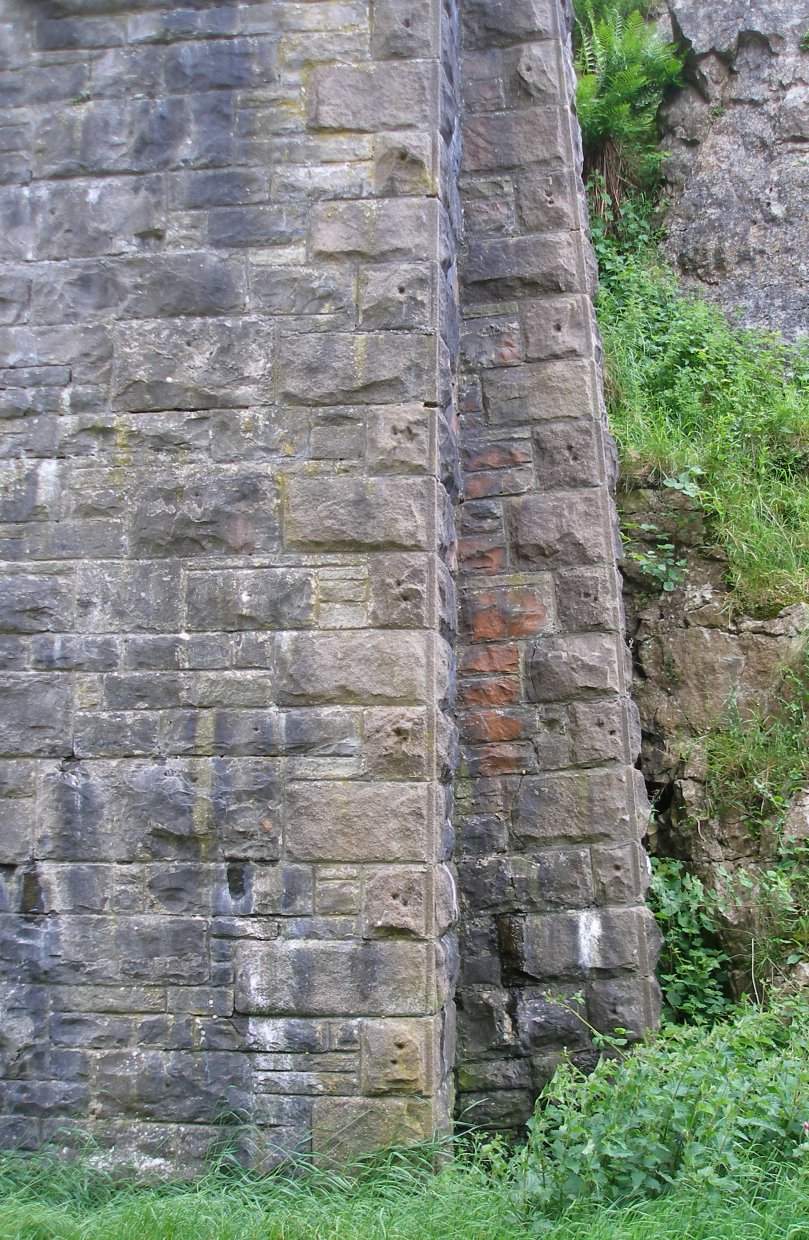 (Below) Bridge looking south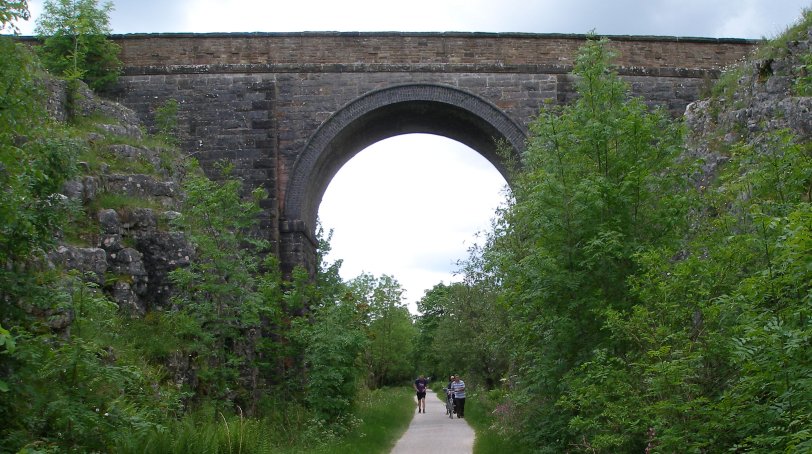 Further on was a more conventional bridge with metal decking - the first we had encountered on the Tissington Trail. A footpath leads down to the farmtrack below on the western side of the bridge.
(Below) Looking east under the trackbed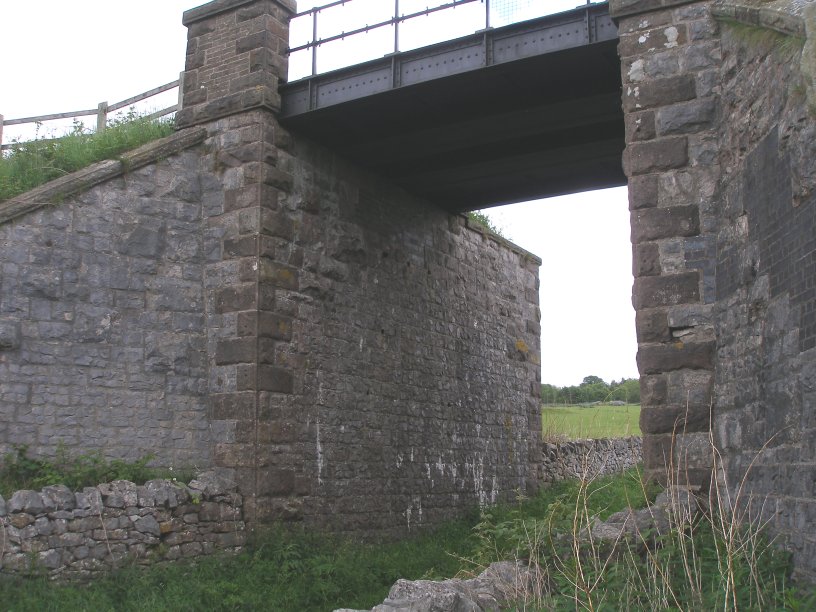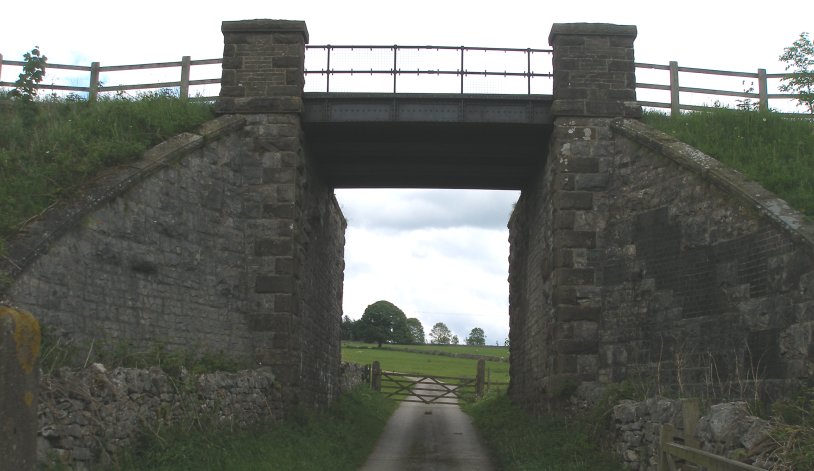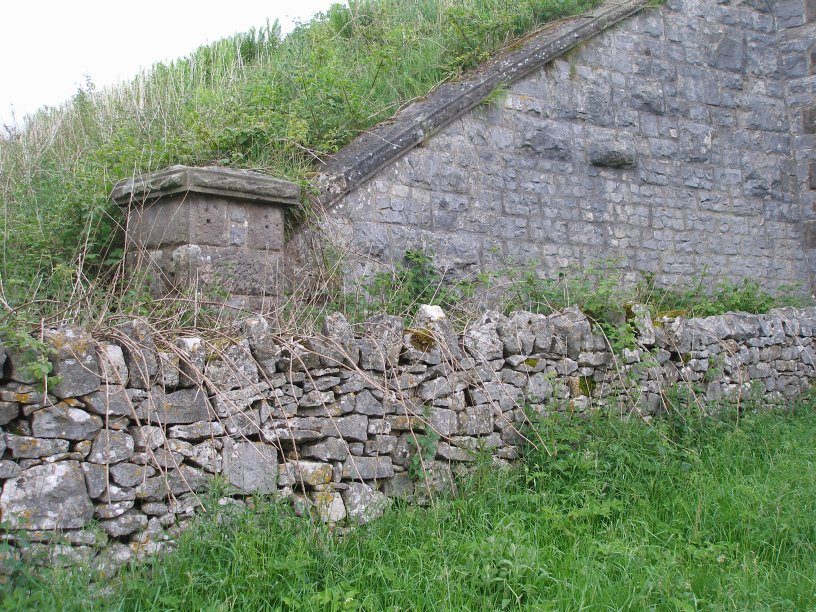 (Below) Looking west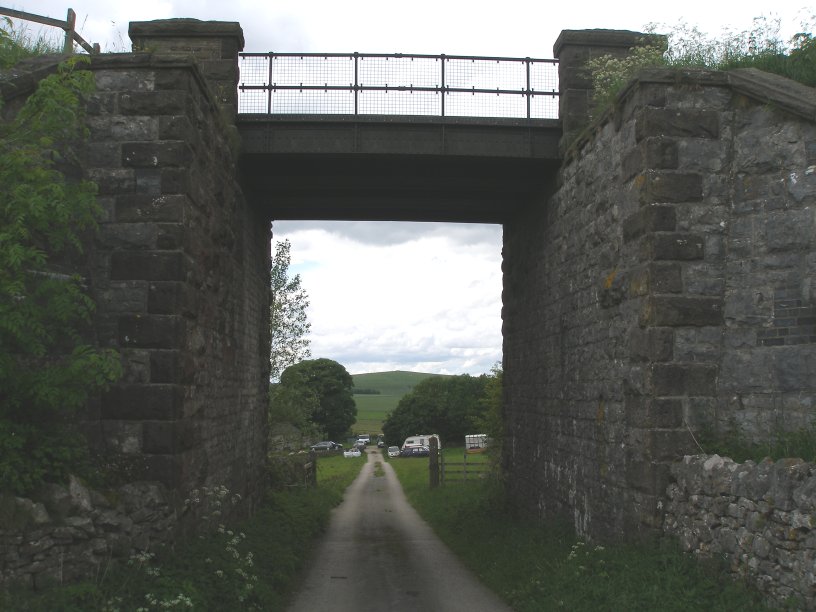 Abutment detail showing repairs in blue engineering brick.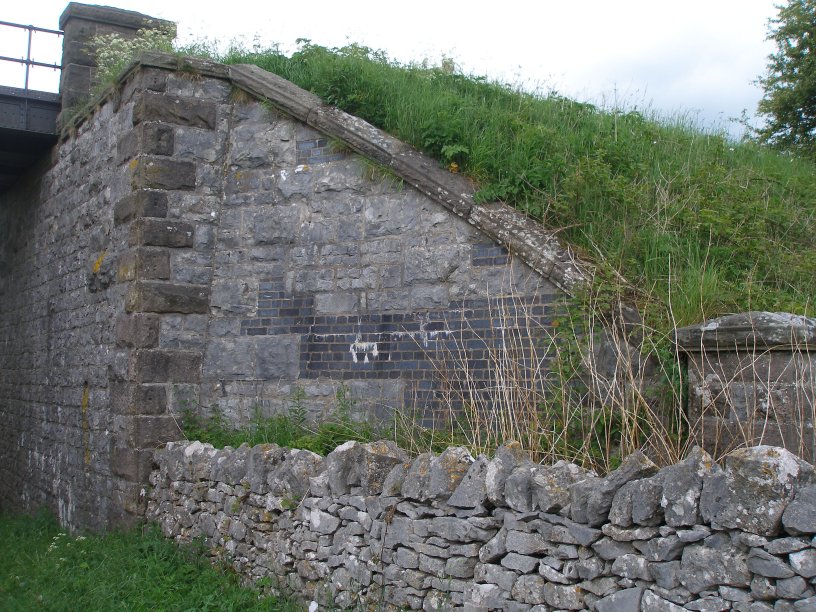 (Below) Underside of bridge showing girder construction.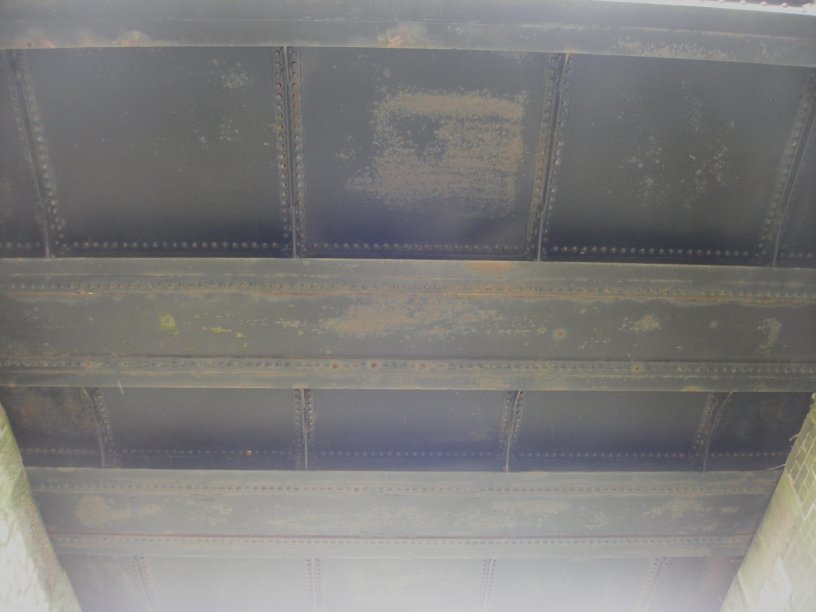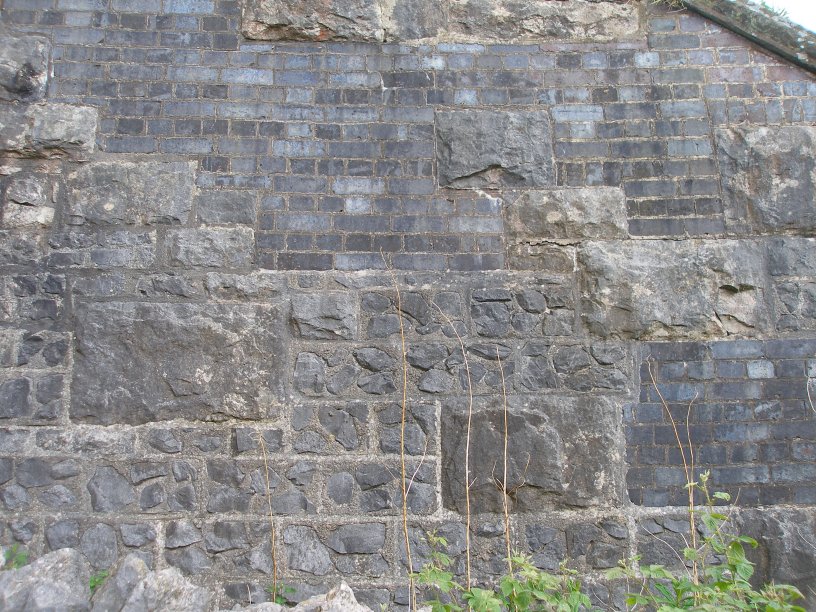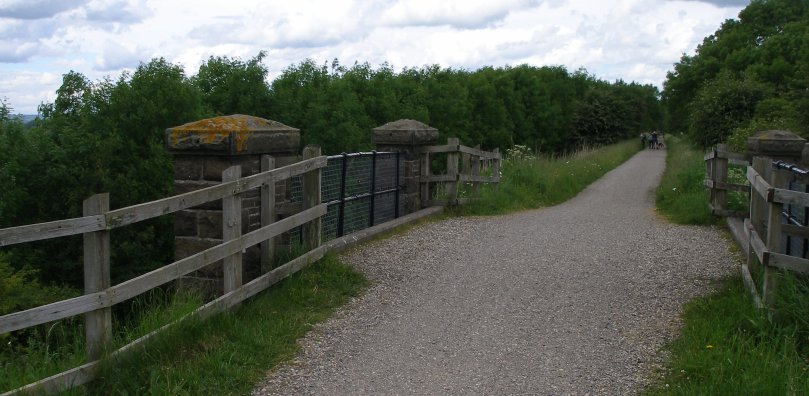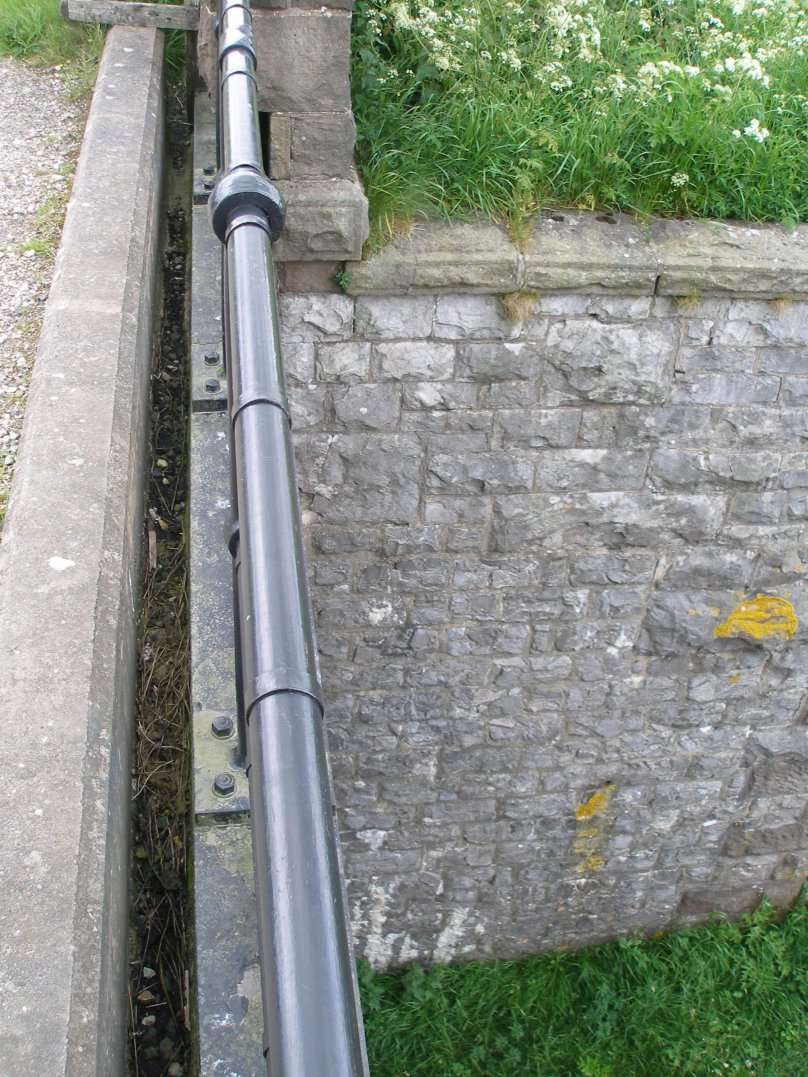 Other Tissington pages:
Tissington Station and Shaw's Farm occupation bridge